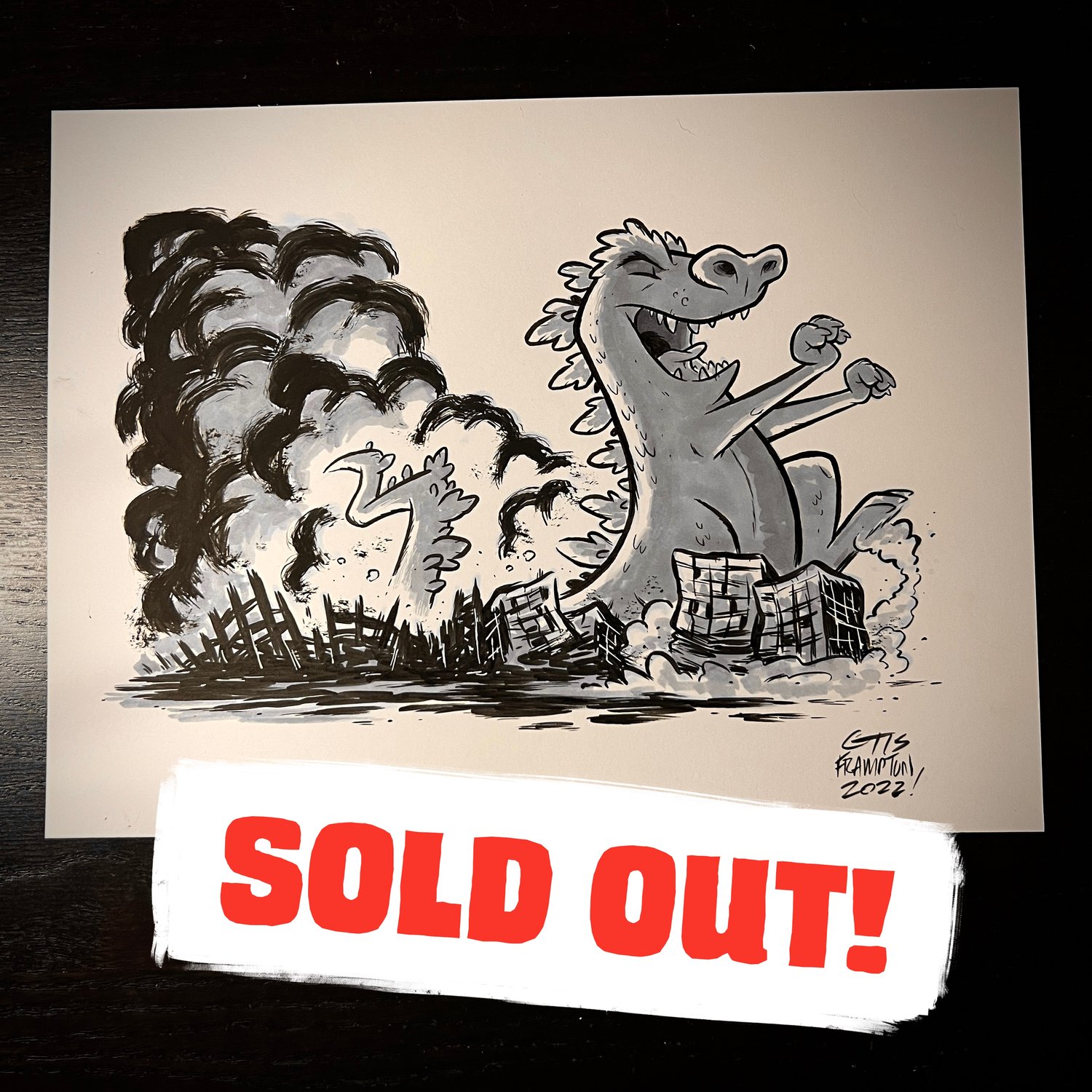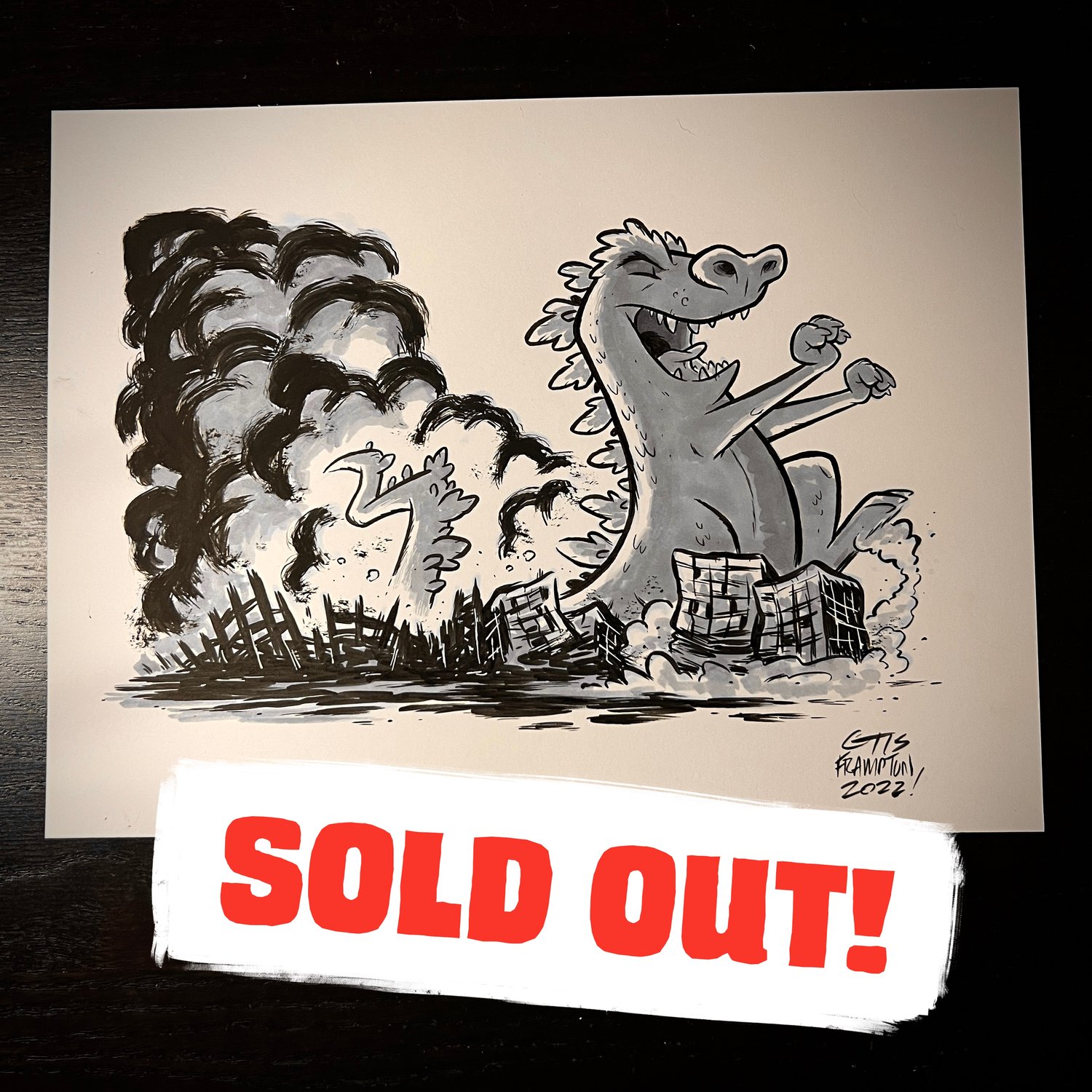 GODZILLA Original Art by Otis Frampton
$40.00 / Sold Out
This is a 9" x 12" piece of original artwork by STAR WARS (IDW's "Star Wars Adventures") and Image Comics ("Oddly Normal") comic book artist  Otis Frampton.
It features Godzilla taking a stroll through Tokyo.
Inked & shaded with Sakura brush pens, microns, and Prismacolor markers.
The piece will be shipped in a sturdy cardboard tube for maximum safety. I do not ship artwork flat.
Note: Pens are not included. They are only shown to provide scale.
Thanks!!